This includes an on-call Physician, a licensed Pharmacist, Dietitian, Occupational Therapist, Physical Therapist, Rehabilitation Assistant, and Activity Directors to fulfill resident care needs.
In addition to medical and dietary care, our wonderful housekeeping, laundry and maintenance staff work diligently to ensure our residents are living in a clean, safe and happy home.
The people behind the organisation
Board of Directors
Our Mill Cove Nursing Home is governed by a volunteer Board of Directors who are responsible ensuring we provide the quality of service required by our residents and expected by the communities we serve.
Board Chair – Gary Kilfillen
Vice Chair – Clinton Lawrence
Secretary – Linda MacDougall
Treasurer – Kerry Thorne
Carol Ann Branscombe
Sheila Knight
Linda Wiggins
Rosalie McLaughlin
Debbie Wickett
Terri Dobson
Darin Clark
Charles (Chuck) Dugas
Foundation Board of Directors
Our Mill Cove Nursing Home Foundation supports initiatives that improve quality of life at our home.
Executive
Chair - Ardith Martin
Secretary - Sharon Foreman
Treasurer - Della Ryde
Directors
Carol McLean
Carol Ann Branscombe
Linda Wiggins
Our Leadership Team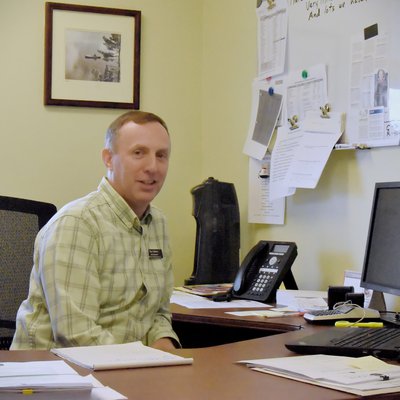 Daniel Gilman
Administrator
Dan Gilman has worked in various capacities throughout his career, but has truly found his home in long term care. After achieving his Bachelor of Business Administration, and receiving his designation as a Chartered Professional Accountant, he began his career in long term care at the largest long term care organization in the province. Dan later sought a new challenge, where he joined Mill Cove as the Accountant.
Throughout his tenure, Dan became an integral part of the team, always lending a hand and offering help when needed. In 2016, Dan was appointed by the Board to the position of Administrator of Mill Cove.
Dan prides himself on developing and supporting the people that make up our wonderful organization. He has been known to put on a pair of scrubs and shadow staff to better understand their position and their daily needs. Dan is strongly supported by his wife, Melissa and daughter, Tess.
mcceo@millcovenh.com
(506) 488-3033 ext. 237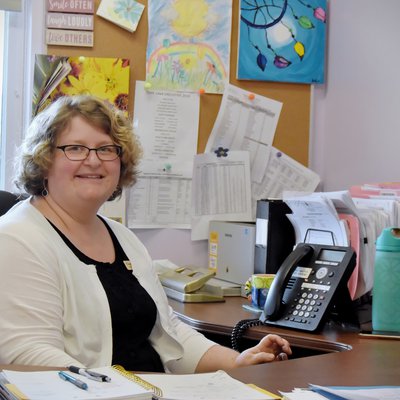 Carolyn Osmond
Director of Nursing
Carolyn grew up knowing that she wanted to be a nurse. She attended the University of New Brunswick where she completed her Bachelor of Arts in Psychology, followed by her calling, a Bachelor of Nursing Degree, also from UNB. Through her early years as a career nurse, she shared her love of community and passion for nursing with Health Lab. Corporation as a Public Health Nurse in Labrador City, Newfoundland.
Carolyn continued to travel and joined her partner in Drayton Valley, Alberta where she continued working in public health. After the birth of her two wonderful girls, she was again called back to nursing and education where she completed the Registered Nurse refresher program through Grant MacEwan University and started a new role in a new sector as RN Supervisor in 2013 here at Mill Cove Nursing Home.
Carolyn has poured her heart and her soul into Mill Cove since this time and now assumes the Director of Nursing role with grace and appreciation.
mcdon@millcovenh.com
(506) 488-3033 ext. 231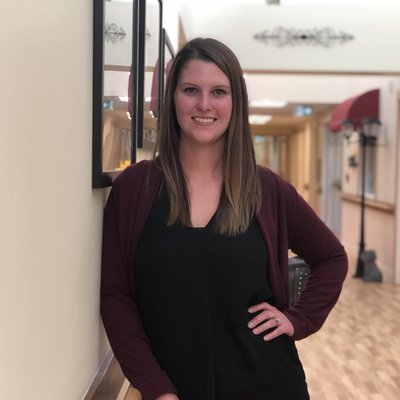 Kiersten Grant
Accountant
Since joining our team, Kiersten has been a team player who truly demonstrates professionalism and care for our residents. As the accountant, Kiersten continues to ensure that our residents are in good hands, as are our family.
mcacct@millcovenh.com
(506) 488-3033 ext. 229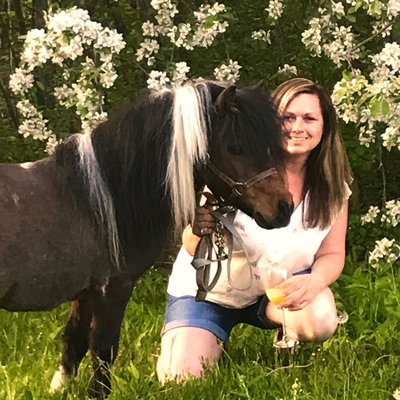 Patty Dalling
Manager of Food & Environmental Services
From a young age, Patricia, or Patty, as she prefers to be called, has had a passion for helping people. Growing up on a farm, she understood that the only way to be truly fulfilled in life was to give back to those around her. As an established equestrian, she recognized from a young age the human/animal connection, and has found her calling by providing meaningful and purposeful engagement by bringing in her miniature horses to Mill Cove.
Prior to her appointment as Food and Environmental Service Leader, While her two boys were young, Patty began her career caring for older adults. Through this experience she has harnessed this as a leader, and has proven her ability to sympathize and understand our various staff and their respective roles. Patty is a visionary, helping lead the path toward true person centred care within our organization as Planetree Coordinator.
mcfsm@millcovenh.com
(506) 488-3033 ext. 224
Ashley King
Manager of Recreation & Community Involvement
Ashley first became interested in the field of aging as she was providing care for her grandmother at home. Ashley has experience in both the community health and long term care sectors, and as such, has developed a love of educating and empowering people to develop and lead within their scope of practice.
She has learned, practiced, and taught the benefits of a therapeutic approach to care and has helped to develop resources on holistic practices to promote wellbeing and engagement in long term care. Although not from Mill Cove, she has found a community that she is passionate about supporting and giving back to.
mcmor@millcovenh.com
(506) 327-5133
---